Neil Scholes
MSc (Hons)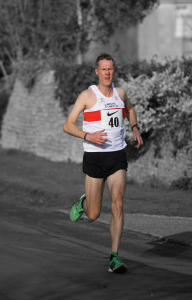 Neil is one of the most knowledgeable endurance coaches you'll ever be likely to meet, both in terms of qualifications and valuable experience. He's well into his second decade in the sport of triathlon and third decade as a competitive runner.
Neil's areas of speciality include:
Triathlon and Ironman Coaching
Marathon Coaching
Swimming Video Analysis
Swimming Technique Coaching
Running Video Analysis
Running Technique Coaching
In recent years Neil has worked with Runners, from those looking to complete their first 5k through to Elites racing the Olympic Marathon, and Triathletes, from those looking to finish their first ever sprint event, through Age Group medallists at World Championships, Ironman Age Group winners to the Elite Squad at University of Bath.
Neil's qualifications include:
British Triathlon Level 3 Coach
British Cycling Club Coach
Amateur Swimming Association Swimming Teacher
Honours Degree in Sports Science
As an accomplished Ironman triathlete, Neil races for Royal Navy Triathlon and has represented Great Britain at Age Group Level across various distances.
2013 sees him initially planning to run sub 3hrs at the Rotterdam Marathon, then competing in the 56 mile Comrades Ultra Marathon in South Africa in June before making his return to racing Ironman Triathlon.
Such ongoing involvement is of vital importance to Neil, so as to be able to combine his understanding of high level coaching and racing in order to stay ahead of the competition utilising up to date and evidence based training techniques that will be beneficial to all levels of athlete that he coaches.