James Dunne
BSc (Hons) GSR BASRaT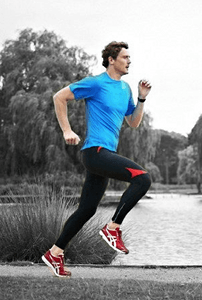 James has been working with athletes from a wide range of sports since 2002. Holding an Honours Degree in Sport Rehabilitation and with a special interest in the Functional Biomechanics of Running, his areas of speciality include:
Personal Training
Running Video Analysis
Running Technique Coaching
Sport Specific Speed Coaching
Strength & Rehabilitation Coaching 
He currently works with a varied group of athletes of all abilities, including Sprinters, Distance Runners, Triathletes, Footballers, Rugby Players and Hockey Players.
Previously a Professional Rugby Union Player, over recent years James has worked with International Track Athletes, Premiership Footballers and within Professional Rugby League.
James writes for, and has featured in, various health and fitness magazines such as Women's Running, UltraFit Magazine and Men's Running. He is also the creator of Kinetic Revolution's popular Six Week Running Technique Program.
James is also a fully insured member of the British Association of Sport Rehabilitators and Trainers (BASRaT)