Free Download: Ultra Running Advice
Beyond Runner's World Magazine
Neil and I were recently asked to contribute to a training feature in Runner's World Magazine about Ultra Running. The feature was to be a collaborative effort, which would see us working with Warren Pole of 33Shake and fellow coach George Anderson.
The four of us quickly realised that there was way too much information we wanted to share, for the space available in the magazine!
As a result we decided to host an exclusive webinar, allowing us to come together and discuss the most important topics in details, as well as making time for a Q&A session with questions from the webinar attendees.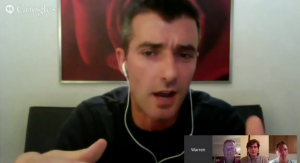 Ahead of the webinar itself, Warren put together an eBook to send out to attendees containing advice concerning seven of the most common mistakes we all see Ultra Runners making…
You can download the eBook here:
FREE DOWNLOAD:

The 7 Biggest Ultra Running Mistakes
Leave a comment. Ask us a question...