Triathlon Swimming Video Analysis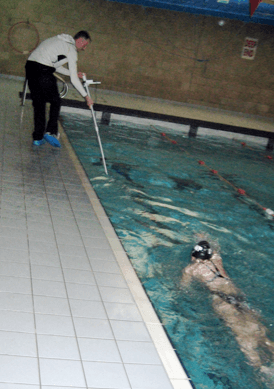 Our Triathlon Swimming Video Analysis service offers a full and comprehensive screening of your swimming technique from multiple angles to identify areas of inefficiency and performance limitations. The cutting edge technology we use enables us to instantly show you the flaws in your technique through powerful visual feedback, enhancing your learning experience, and putting you on the fast track to developing a more efficient swim stroke.
From head-to-toe, in your comfort zone and under fatigue, we will provide detailed analysis on your swimming biomechanics, identifying areas for development in technique, body position, timing and strength. These performance determining factors also have a large part to play in swimming injury prevention.
Slow motion video feedback on your swimming technique
Identify biomechanical factors limiting your swimming performance
Identify root causes for your swimming injuries
Swimming technique recommendations
Specific follow-up swim coaching available
Getting your technique professionally assessed by our highly experienced and qualified coaches will enable you to significantly enhance your swimming performance.