Ep46: What if Running at Your Intended Marathon Pace Feels Too Fast?
This episode of the Train Smarter Podcast is the audio version of a Facebook Live session I presented in the Transform Your Running – 30 Day Challenge group on Facebook.
In the middle of marathon training, why does it sometimes feel SO hard to maintain your target marathon pace?
I took a moment to answer a question from a runner who's struggling with how seemingly unsustainable his target marathon pace feels right now, at this point in his training for Brighton Marathon.
I know this topic is super relevant to many of our community of runners, lots of whom are currently in marathon training mode. I hope you enjoy it and find the info helpful!
Subscribe & Download from the iTunes Store
Listen via Stitcher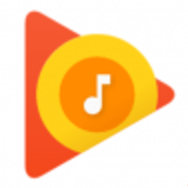 Download from Google Play
It's important to remember that a huge part of why marathon training works that way it does, is that you're running on tired legs. It's the accumulative fatigue that builds-up during hard training weeks and week-upon-week that makes the long runs feel so hard, and makes your target marathon pace sometimes feel less do-able when you try to hit your marathon pace during a long training run.
If you've experienced this feeling, you'll know what a knock it is to your confidence. You wonder how you'll be able to maintain the pace for 26.2 miles on race day.
Remember: trust in the process!
Further Resources
Leave a comment. Ask us a question...