Ep44: Tips to Develop Mental Toughness as a Runner with Luke Tyburski
In this episode of the Train Smarter Podcast we recall a conversation between Luke and James, detailing some golden tips for building mental toughness that all runners can use.
You can watch the original video of the interview here:
Subscribe & Download from the iTunes Store
Listen via Stitcher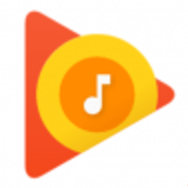 Download from Google Play
We've all been in the situation where our legs are getting heavier and slower, perhaps towards the second half of a long run. The question is: what do you focus on? Focus on the sore legs and you are more likely to stop running and give-up, mentally at least.
Instead if you focus externally, and perhaps consider why you're running in the first place, you will able to find the mental strength to carry on.
This is just one of the many fantastic tips Luke shares with us during this short interview.
Mentioned Resources
Find More From Luke…
1 Comment
Leave a comment. Ask us a question...