Metabolic Cooking Review
Recently a running friend pointed me towards Metabolic Cooking, a set of downloadable eBooks which have helped him greatly in trying to 'sort out' his approach to sports nutrition.
It turns out that this ebook has been his secret weapon in losing 20lbs+ of fat in the last few months.
I thought I'd get myself a copy of the download and put together a quick review to assist others who, like me are looking to improve their training nutrition, while taking a realistic approach. As some may have noticed (by virtue of the links in the sidebar), on the whole I liked what I found.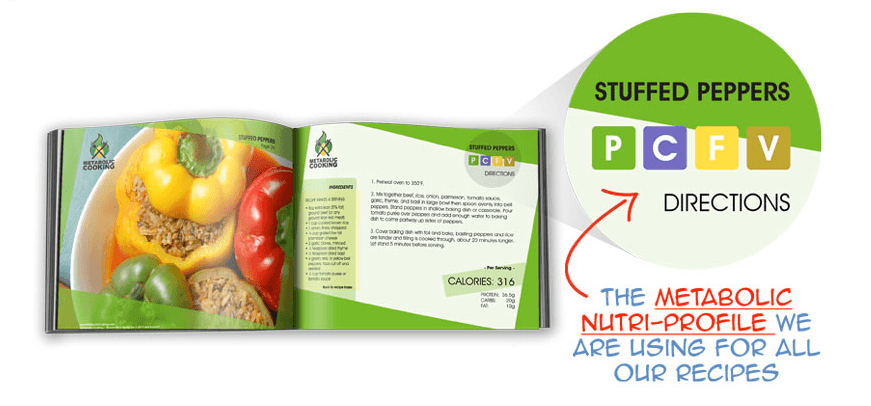 What Is Metabolic Cooking?
Metabolic Cooking is essentially a set of 9 cookbooks, listing 250 recipes. These are designed to help you to simply develop a more healthy approach to your eating. While boosting your metabolism, the chosen meals will help you to improve body composition (lose body fat), when combined with appropriate exercise plan.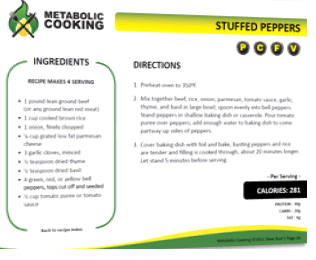 The authors, Dave Ruel and Karine Losier, have apparently compiled the eBooks after years of research, trials, errors and improvements to their original recipes. Dave and Karine have devised a 'Metabolic Profile System'. This asks for some basic information such as your activity level, goals and body type. With this information, the program suggests a 'Personalised Diet Plan' which is slightly different for everybody.
Metabolic Cooking – Cons
Nothing's perfect and here are the flaws I noticed in this diet plan:
Lots of information to process
This is essentially a collection of cookbooks, so it may seem like a daunting task for someone who inexperienced when it comes to cooking.
Perhaps too simplistic for some
This eBook was written keeping in mind the average Joe who doesn't know much about healthy eating so it covers the basics before then moving onward with specifics.
Metabolic Cooking – Pros
Simplicity
This is their fault and potentially also the reason of their success. The simplicity of the book is outstanding. It takes you by the hand and explains everything in detail.
Not cutting down on your favourite dishes
Probably the best thing about this system – You don't have to let go of your favourite dishes. You can eat whatever you want; you just have to follow the guidelines of the book while making it!
Limitless results
Your results depend on you and you alone. You can lose 2kg or 20kg. Your choice.
Economic factor
This system proved very economical The ingredients in the dishes are pretty cheap and easily available everywhere.
Metabolic profiling
This is a unique profiling system that designs from scratch a nutritional profile which varies for every person. This is what it looks like:
Meal options to cover all tastes
There are over 200 recipes within the eBooks, so it took me quite some time to look through them all and decide which ones would best suit my tastes.
Guarantee
Though I don't see why this system wouldn't work for you – if for some reason you're not satisfied, they'll refund you every penny, no questions asked!
Overall, What Do I Think?
I've can say I've found Dave and Karine's Metabolic Cooking to be undoubtably useful in my own seemingly never-ending attempts to perfect my nutritional habits.
It's an eBook… It is of course never going to be the silver bullet to fix everything. It has however provided an awesome resource to significantly improve my diet, and thus my training.
Visit The Metabolic Cooking Website
Leave a comment. Ask us a question...