Smash Your Personal Best…
Thanks to the popularity of our evening workshops, we now offer the opportunity for runners and triathletes of all levels to spend a full day working with our coaching team!
With the specific focus of bringing together all the ingredients required for you to achieve new heights of running performance, our 5-10km Personal Best training days provide a practical guide to training smarter and running faster over five and ten kilometers.
Upcoming Training Days
2014 Dates
West London
Sat 23rd August
£125
Terms & Conditions Apply to all Bookings
Meet Our Coaching Team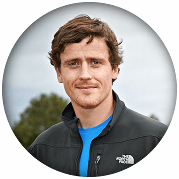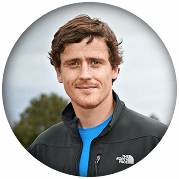 James Dunne
BSc (Hons) GSR
James is a Sport Rehabilitation Coach, specialising in running injuries, gait re-education, and functional rehab. His passion is for identifying and correcting the dysfunctional movement patterns that cause overuse injuries or impaired efficiency in endurance athletes. He currently works with runners and triathletes from beginner to professional level.

Neil Scholes
MSc, BSc (Hons)
Neil is a Level 3 Triathlon Coach and Sports Scientist, as well as being an accomplished Ironman triathlete and ultra runner in his own right. In recent years he has worked with runners and triathletes of all levels, from those looking to complete their first 5k through to Elites racing at the 2012 London Olympic Games.
What to Expect
During the course of the day, James and Neil provide a stimulating and practical approach to learning. Throughout the various topics of the day, the relevant supporting science and theory is explained in easy-to-apply contexts.
Ultimately, we believe in athlete empowerment. It's important to us that our athletes understand not just how each exercise, drill or technique works, but why! This depth of understanding enables each participant to help themselves as they continue training.
What You Will Learn
During the course of the day, our coaching team will cover the following topics, and much more…

Ingredients for Your Next PB
What Does it Take?
Neil and James dissect the important ingredients which all need to be in place for your training programme to deliver the desired result. Learn how we achieve success quickly with the athletes we coach, and continue their progression from goal to goal.
Speed Training Workouts
Learn to Structure 5-10km Speed Sessions
Do you know the difference between a quality speed session and simply working yourself into the ground…? We'll show you how to develop your speed specific to 5km and 10km race performance.
Improve Your Pacing Skills
Vital for Both Training & Racing
The biggest mistake we see athletes of all levels make, both on race day and in training is incorrect pacing! We'll show you simple strategies and workouts you can use to quickly develop the important skill of run pacing.
Running Technique Coaching
Discover Your Free Speed!
We're all very different, and therefore run with individual differences in running technique. That said, there are a number of common flaws and mistakes we see runners and triathletes make, impacting the efficiency of their running technique and increasing injury risk. Learn the skills and drills to improve your running form.
Strength & Conditioning Essentials
Run Stronger – Move Better – Run Faster
We'll show you how to integrate 'big bang for your buck' bodyweight and resistance band exercises and routines into your training to improve strength, stability, mobility and core control. We see it again and again, one of the easiest ways to improve a runner's performance is to introduce targeted strength and conditioning workouts.
Goal Setting: Preparation & Execution
Win The Mind Games
It's important not to under estimate the importance of your mental approach to both training and racing. We'll teach you simple strategies for short and long term goal setting, race-day preparation and execution.
Question & Answer Session
We throw the floor over to you! James and Neil are here to answer your questions, and share their experience with you. Make the most of this opportunity to ask that burning question you have!

Am I Good Enough To Attend?
This is by far the most common question we're asked…
The answer is always 'Yes'!
These practical training days are structured so that runners and triathletes of all levels will benefit equally.
It's not about how fast or fit you are. Together we're all learning to train smarter and run to our full potential.