Using The Dreaded Foam Roller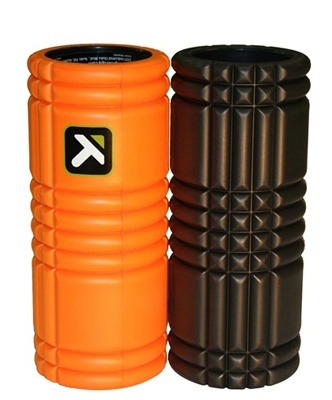 An infamous and highly popular piece of kit which helps to keep runners and triathletes supple and injury free is the dreaded foam roller.
This is a simple piece of kit which enables self myofascial release (a form of self massage) which, although often somewhat uncomfortable (like a deep sports massage), is usually highly effective.
Use of a foam roller has built a reputation as being a great method of managing and preventing ITB problems in particular amongst runners and triathletes.
In our experience, if you ask most runners and triathletes what the foam roller is for, you'll normally get two fairly standard answers:
To release the ITB and therefore avoid lateral knee pain.
To inflict pain… in a positive kind of way!
However, this is an extremely versatile piece of kit, which is frequently under-used compared to its full potential.
Here's a excellent yet simple video from the guys at Cressey Performance demonstrating how the foam roller can be used to great effect all over the body to avoid injury and promote performance.
I've recently started using "The Grid", pictured above (available from Amazon), and have found it to be by far the most effective roller I've used to date. Yes, it's a bit on the expensive side, but I'll happily pay a bit extra for something that keeps my legs in good working order!
Try using the foam roller regularly as part of a warm-up and cool-down routine combined with regular stretching and you'll reap the rewards in terms of mobility, flexibility and injury prevention.
14 Comments
Leave a comment. Ask us a question...