As runners and triathletes, the majority of us know that having a regular strengthening, stretching and core routine is vitally important to staying injury free and performing to our potential.
The Problem
So many runners just don't know how to structure a running specific workout or routine, and when best to incorporate it into their training. Regularly this means that many runners just don't bother!
Our Solution
We provide our members with exclusive access to Running Specific Strength, Flexibility & Core Programs, developed by Kinetic Revolution coaches. We upload new  programs on a monthly basis, to ensure you continue to develop across the training year.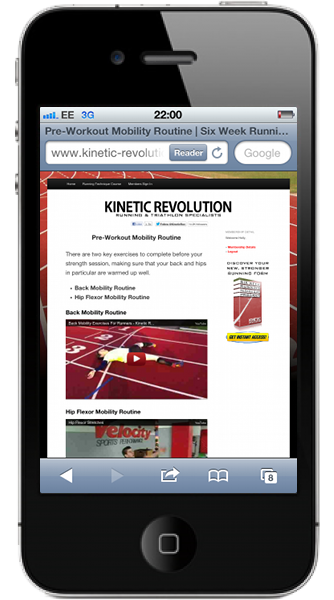 Full Video Exercise Instructions
Running Strength Workouts
Flexibility & Mobility Routines
Core Strength & Stability Routines
Better Value Than Personal Training
Improve Running Performance
Reduce Running Injury Risks
Special Offer


£4.99 Monthly Subscription


(Normally £7.99 Monthly)