Join our Inner Circle of Members
Unleash The Free Speed!
NEW FEATURE!
Get exclusive access to our MEMBERS ONLY FORUM for individual coaching advice, and added insight from our specialist coaching team.
ASK US ANYTHING!
Our coaching team will guide you every step of the way…
"Such has been the recent demand for detailed information on how we help runners improve their running form, I decided to create this online course bringing the important technique coaching points together. This will help runners and triathletes of all levels."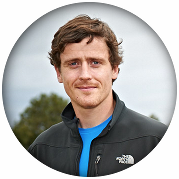 James Dunne
Performance Director
Did You Know #1
One of the most powerful and effective ways to improve your running, is to perfect your technique.
Did You Know #2
Running with good form helps you avoid common muscle imbalances and biomechanical flaws that often lead to injury.
Did You Know #3
You can develop and improve your running technique quickly and easily using the proven methods in our online course.
Mobile Browser Friendly
Study the course material on your desktop and on the move!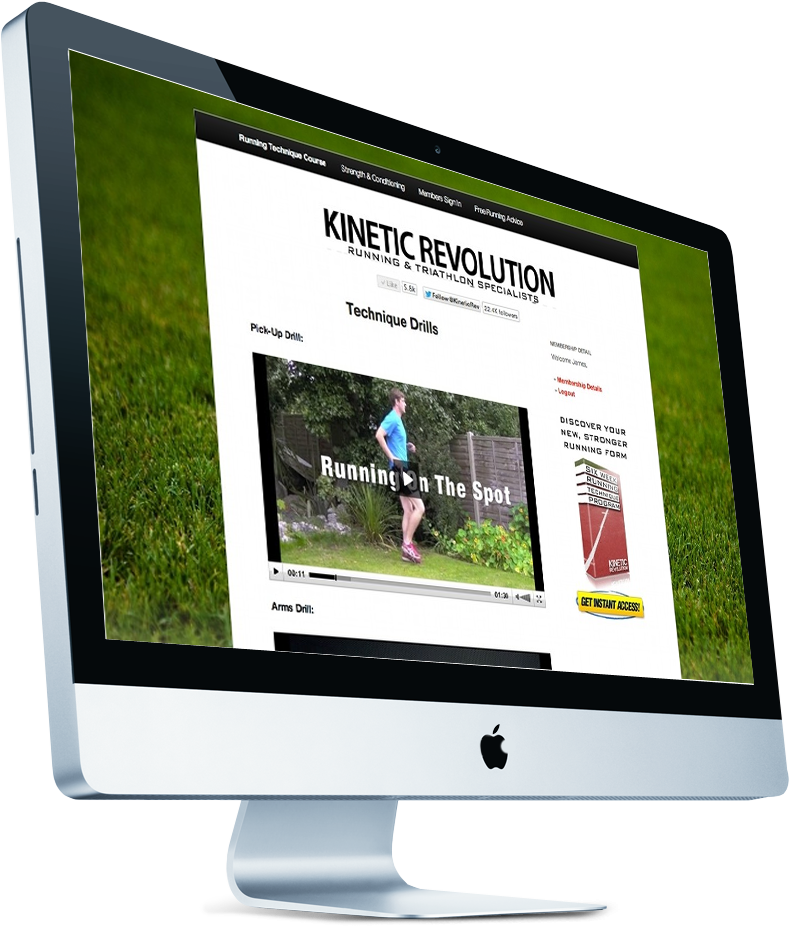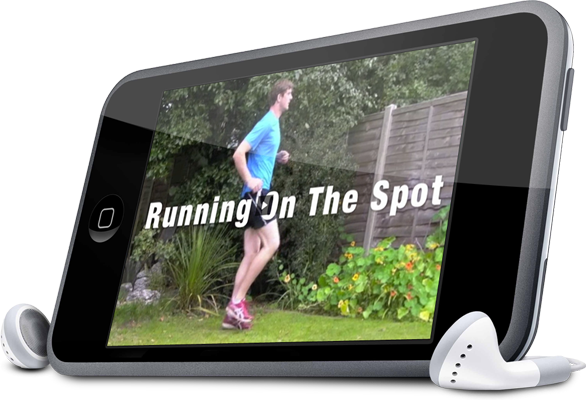 Do you suffer from ANY of the following?
Running Related Knee Pain
(ITBS, PFPS, etc…)
Tight Hip Flexors
Weak Glutes
Tight Hamstrings
Running Related Back Pain
Small Changes. Massive Gains.
Improved Muscle Balance & Posture
Avoid Common Running Injuries
Increase Speed & Running Efficiency
Learn to Enjoy Running Again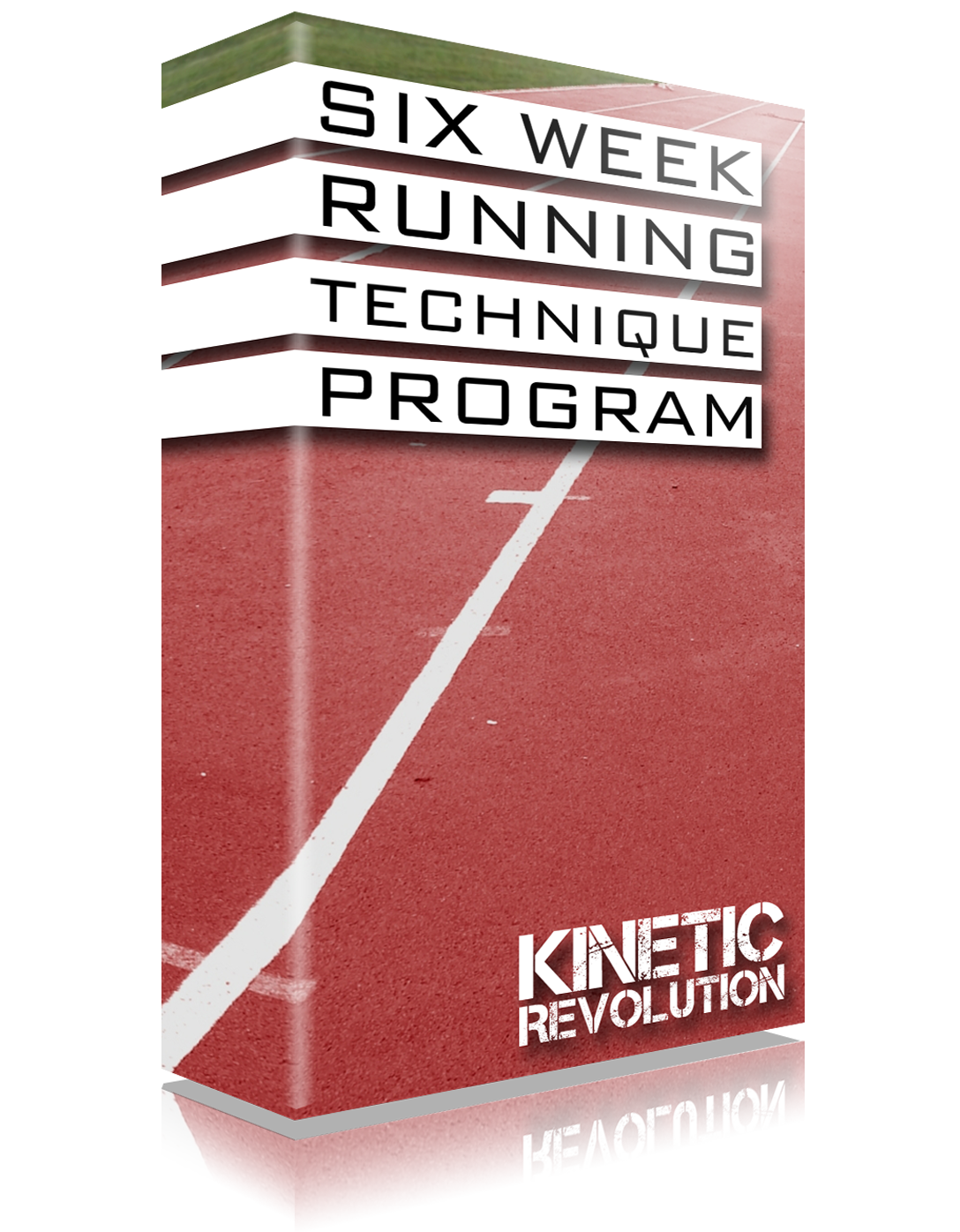 Special Offer £17.99

(Normal Price £39.99)
One Time Payment

 Methods Used by Pro Runners & Triathletes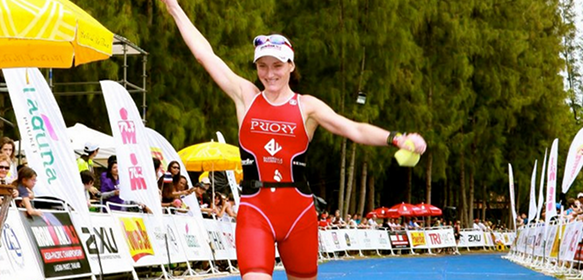 Dr Tamsin Lewis – Pro Triathlete
Become part of our inner circle of members and learn the skill of running efficiently and faster with stronger, more effective technique.
Our coaching team will teach you how to engage your glutes and hamstrings effectively as you run.
We show you how to harness significant energy from your upper body, and correct your running posture. All ultimately turning you into a more efficient, effective and balanced runner.
Four Sessions Per Week
Video & Audio Instructions

Email Support
Injury Prevention Exercises
Strength & Flexibility Exercises
Unique Coaching Methodology
Proven Results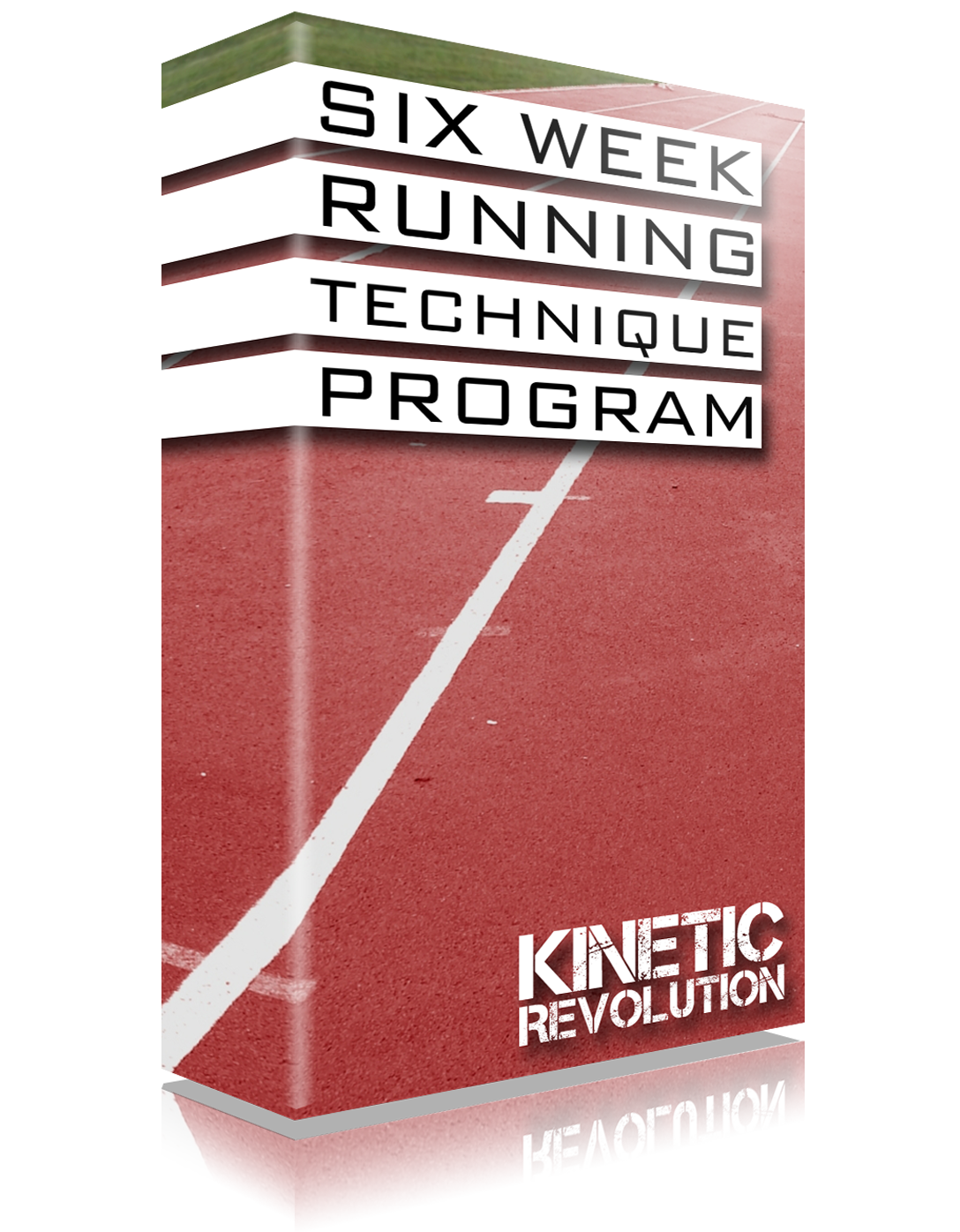 Special Offer £17.99

(Normal Price £39.99)
One Time Payment

Running Testimonials
From Runners Using Our Six Week Program…
Pete Wallis, 10km Runner

Having completed James's Program, I'm running pain free for the first time in 9 months.

I'd been suffering from repeated cases of ITB Syndrome, which came back every time I ran for more than 30mins.

Now I'm back to running 25 miles per week with no problems.

I'm looking forward to getting back to competition!
Martin Gerard, Marathon Runner

I'd been looking for a way to push my running on to the next level having hit a plateau late last year failing to break my 3hours 37mins marathon PB.

Working on my running form has been a revelation both in terms of speed and training without pain and tightness.

My training consistency was actually worse for this marathon due to work but I still managed 3hrs 21min…

…a new marathon PB by 16 minutes! 

I can only put that down to my new, stronger running technique. To say I'm pleased is an understatement.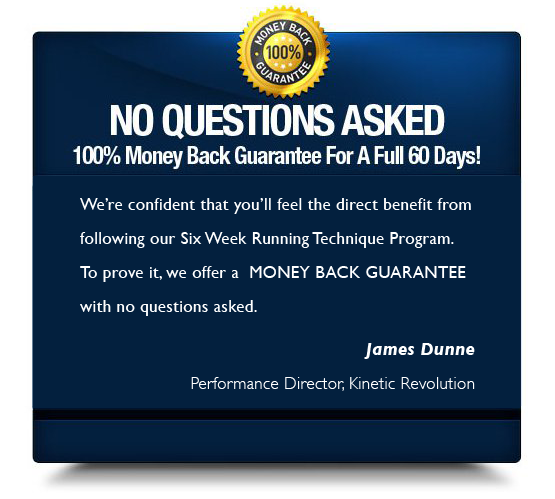 About James Dunne
Performance Director
Running Rehab Specialist
Kinetic Revolution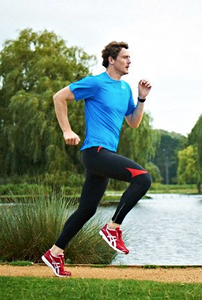 James has been working with athletes from a wide range of sports since 2002. Holding an Honours Degree in Sport Rehabilitation, his areas of speciality include:
Running Technique Coaching
Running Injury Rehabilitation
Running Video Analysis
He currently works with a large group of Runners and Triathletes across a wide range of abilities from Pro to Beginner.
Previously a professional Rugby Union player, James has worked with International Track Athletes, Premiership Footballers and within professional Rugby League.
James now focuses his own training on the various endurance events he's racing in 2013.
He also writes for, and has featured in, various health and fitness magazines such as Women's Running, UltraFit Magazine and Men's Running.
He is also a fully insured member of the British Association of Sport Rehabilitators and Trainers (BASRaT)
For more information about this Online Service, please Contact Us